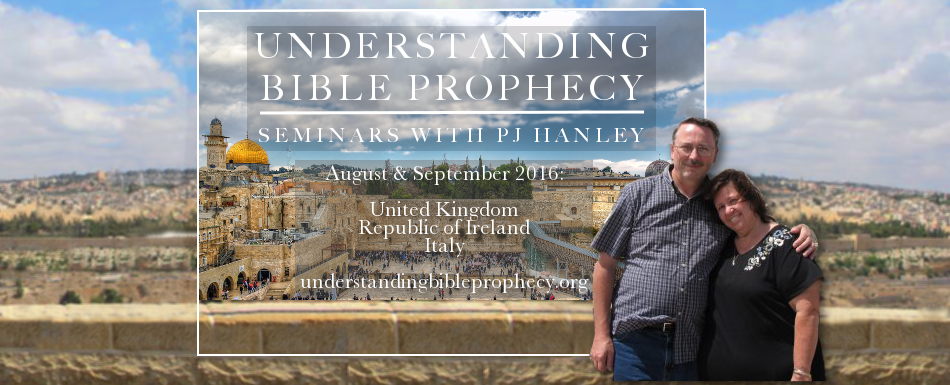 United Kingdom (9th – 17th August, 2016)
Italy (13th September – 27th September, 2016)
Contact us to book PJ & Kathy Hanley to minister to your church, small group, or venue!
On this trip we'll be holding the Understanding Bible Prophecy Seminar .
And, for those who have been through the standard seminar before, PJ will be sharing a new, "What in the World?!" seminar update. This seminar will discuss current global trends and biblical prophecy in the news, to give you a hope filled, biblical perspective of the days ahead.
Follow us on Facebook for more upcoming itinerary and information.